SalesMAP
A sales automation system does not need to be complicated and expensive. All your company need is an easy-to-use and practical solution that benefits everyone involved in the sales process. It should manage sales performance, automates the sales cycle and improve productivity.
Presenting SalesMAP – a proactive system that provides you the step-by-step assistance throughout the entire sales process, from leads generation to sales closure. With a centralized document library, every sales activities, documents and progress is tracked and can be easily managed. Never miss a sale opportunity again with SalesMAP.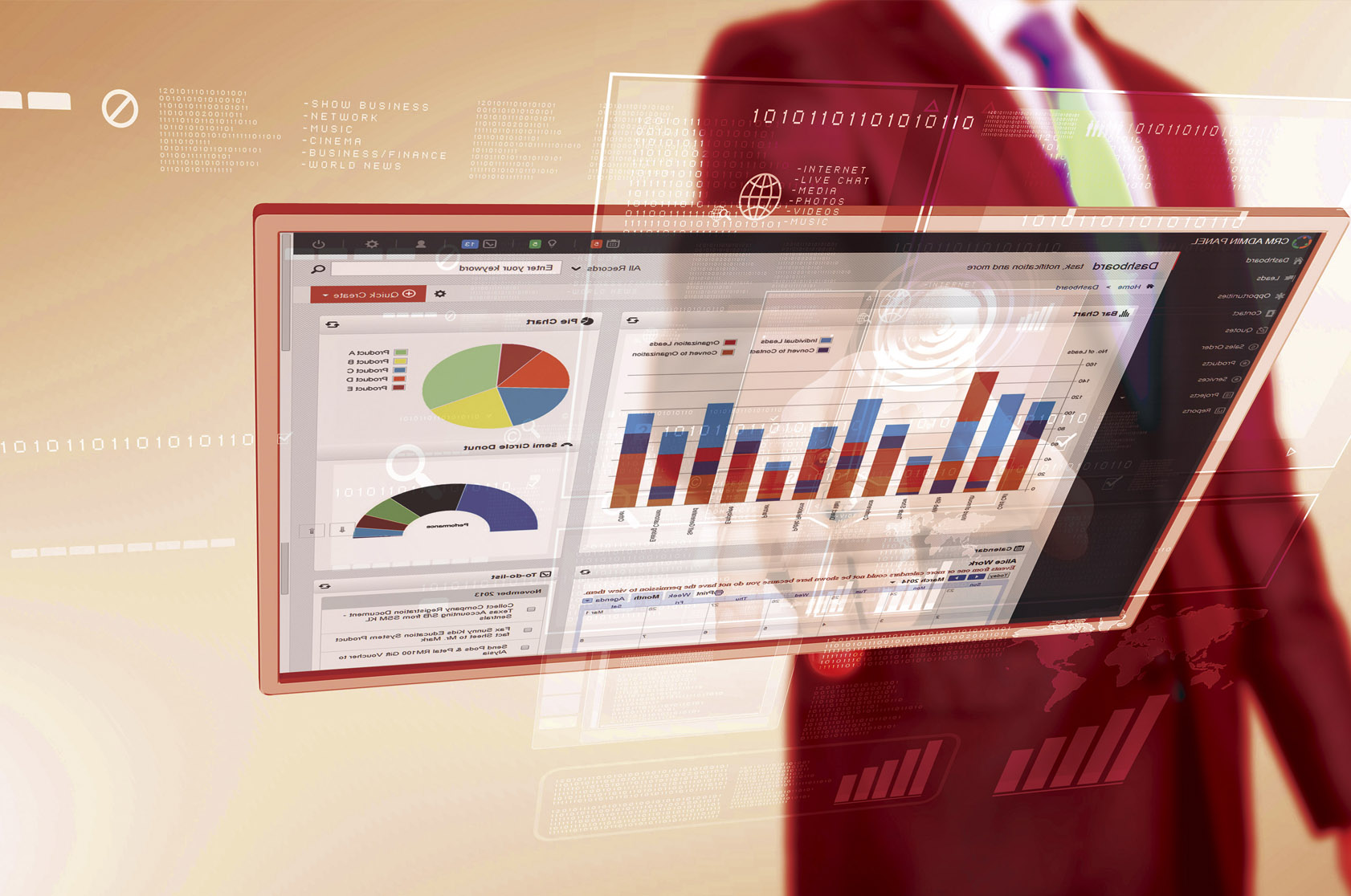 3 Core Modules
SalesMAP was developed with three core modules that would work together to provide your business with the best sales workflow experience:
Business Modules
Sales Workflow Module
System Module
Business Modules

Manage, organize & monitor sales activities in real-time.

Sales Workflow Module

Workflow engine that links all the modules together.

System Module

Settings, configurations and audit logs for Administrator & salespeople.
The Business Modules
Business Modules
Contacts
Settings
Leads
Opportunities
Quotes
Sales Order
Products & Services
Project Mgmt
Calendar
Specifically designed to cover all sales levels - from business owner to sales manager and sales executive – it consists of nine highly customizable modules that provides easy to understand diagrams and charts to monitor sales performances.
Contacts Module

Connect with clients via emails, keep business data updated and easily access sales contacts.

Settings Module

Customize your own business view on the go.

Leads Module

Manage sales leads effectively .You can even email them on new promotions.

Opportunities Module

Track and manage all opportunities so none are missed.

Quotes Module

Auto-generate and send quotation to client effectively.

Sales Order Module

Generate and export tailor-made sales orders to clients efficiently.

Products & Services Module

Oversee the entire product catalogue to ensure pricing accuracy.

Project Management Module

Plan and supervise projects and allocate key milestones.

Calendar Module

Never miss a sales appointment with our time-responsive Quotes Module calendar!
The System Modules
System Modules
User Administration
Notification
Setting
Customization Setting
Email Manager
Event Log
Administer, set notifications, track meetings and due dates, and control email promotions quickly through the system modules.
User Administration Module

Assign user rights and user roles conveniently.

Notification Setting Module

Get notified promptly on upcoming events, payments or project milestones.

Customizable Settings

Customize business forms as templates for salespeople.

Email Manager

Manage a centralized e-mail contacts for your entire company.

Event Log

Track your salesperson and salespeople activities in details.
Benefits
Benefits of SalesMAP
Manage and monitor sales activities easily
Extremely flexible and customizable
Single and multiple branch support
Understand client's needs and buying patterns
Monitor sales performance and improves sales process
Detailed real-time reports and analytics
Compliance with local data sovereignty requirements
Choice of Local Public Cloud or On-Premise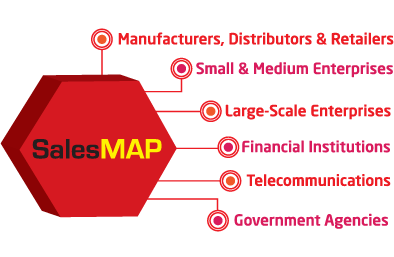 Package Price
PUBLIC CLOUD

Highly configurable and easy to setup
Fully accessible on secured SSL
High-availability platform
No hardware or software required
No database and applications to administer
Low cost of ownership (OPEX model)
Secure data center environment (Tier 3+ certified)

RM2500


Setup Fee

Setup Fee (without GST)




RM75


per user / month

Price inclusive of GST



ON-PREMISE
Ability to fully customize
Additional modules available by development
Capable of integrating to existing systems
Local data sovereignty compliance
Ideal for businesses with in-house IT workforce
Supports SSL and secure Virtual Private Network (VPN)
Available in server appliance for easy deployment

Ask for Quote