MANAGEWEB Combo
Need a cost effective solution and full control over your website? MANAGEWEB Combo is the solution for you!
Items
Actual Value

SUPER VALUE
( for 3 Years )

Local / International Domain Name
PHP 5,400
3 Years Included!
Website, E-mail & Database Hosting (150 GB)
PHP 30,000
100 Professional E-mail Accounts
FilterMAIL! Anti-spam
PHP 180,000
100 Accounts
Customized Website Design
PHP 47,040
20 Pages
Website Builder System
PHP 78,400
Customized Mobile Site Design
PHP 47,040
20 Pages
Mobile Site Builder System
PHP 47,040
Customized Design Mock-Up
PHP 31,360
Menu Management
PHP 31,360
Webpage Management
PHP 31,360
Photo Albums Management
PHP 47,040
News & Events Management
PHP 47,040
Enquiry Form
PHP 23,520
Admin & Multi-user Management
PHP 31,360
Access Rights Control
PHP 31,360
Keyword Search
PHP 31,360
Subscribers Module
PHP 31,360
FAQ Manager
PHP 31,360
Integrated Google Analytics
PHP 15,680
Google XML Sitemap
PHP 15,680
QR Code Generator
PHP 7,500
List on Facebook
PHP 7,500
Mobile SMS Marketing Tool
PHP 7,500
1,000 SMS Credits Included
Product Training
PHP 2,500
1 Person
TOTAL VALUE
PHP 859,760

PHP 123,800

Renewal at only PHP 29,000 / year (for 4th year onwards).

Prices quoted are INCLUSIVE of VAT



Overview

MANAGEWEB Combo is a feature-rich and powerful Content Management System (CMS) which was designed to provide easy-to-use website and mobile site management tools. It allows multiple users to create, update and manage content of different sections, leveraging on workload designation and improves productivity.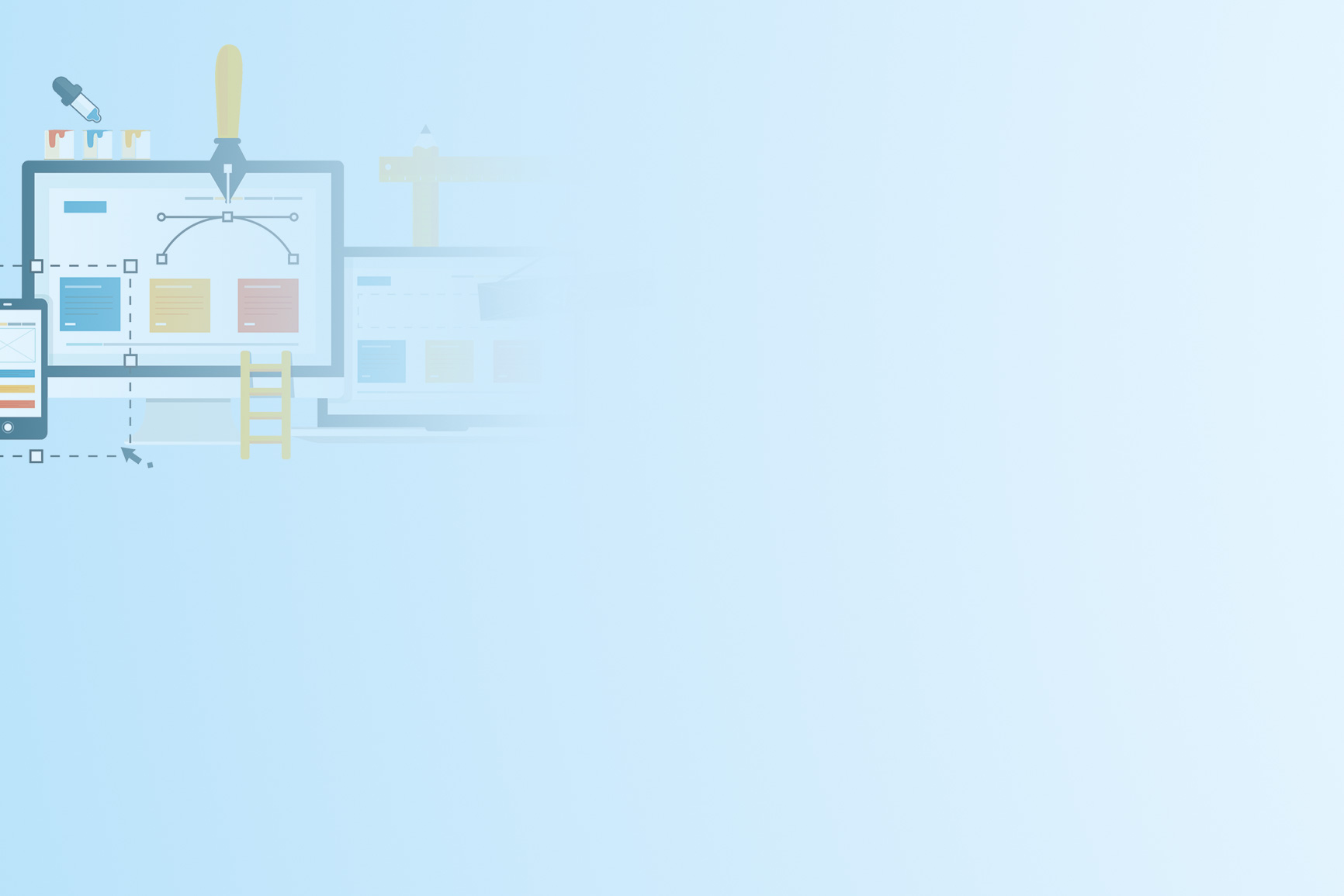 List on Facebook
Advertise your products and services on Facebook easily. Changes in your "Products & Services" webpage is reflected automatically at your Facebook site.
Mobile Site Builder System
Provides you with the tool to build mobile friendly web pages for easy viewing in smartphones and tablets.
Professional Domain Name
Inclusive of 3 years subscription to an Internationalor local domain name for a professional web address.
Website Builder System
Design and edit your website anytime with minimal technical knowledge using our powerful in-house Content Management System.
Customized Mobile Site Design
nclusive of designing service for up to 20 mobile web pages optimized for a faster and efficient mobile browsing experience by viewers using smartphones or tablets.
Keyword Search
Reduce your search time with our in-house developed keyword search engine and allows your customers to quickly locate the information they desire.
QR Code Generator
Generate and link QR Code (Quick Response) to "How-To" videos, products, discounts or even use it as an enquiry point or more.
Customized Website Design
Inclusive of customized web designing service for up to 20 pages for your business website.
FAQ Manager
Create and organize lists of questions & answers to enhance your customer support and improve efficiency of information exchange between your company and your customers.
Integrated Google SEO Module & Analytics
Reinvent your marketing strategy with market intelligence.Stay ahead of your competitors by receiving analytical reports of your website traffic to generate more leads andopportunities.
Admin & Multi-user Management
Complete administrator and multi-user management allowing each users to have its own level of access to specific sections of the web and mobile site.
FilterMAIL! Anti-spam Solution
Keeps your e-mail accounts clean with advance spam filtering system. Detects new pattern of spams to ensure minimal spam occurs in your mailbox.
Mobile SMS Marketing
Reach your clients individually or in groups via SMS. Personalise your promotions, announcements, holiday greetings, etc. using this powerful tool.
Comprehensive Database, Web & E-mail Hosting
A powerful database hosting plan to facilitate your website inclusive of web space and e-mail hosting facility with zero hardware investment.
Training & Support
Training will be provided for you to understand the system as well as guides to managing and updating your website easily. 24/7 technical support is included in the package.
How does MANAGEWEB Combo works?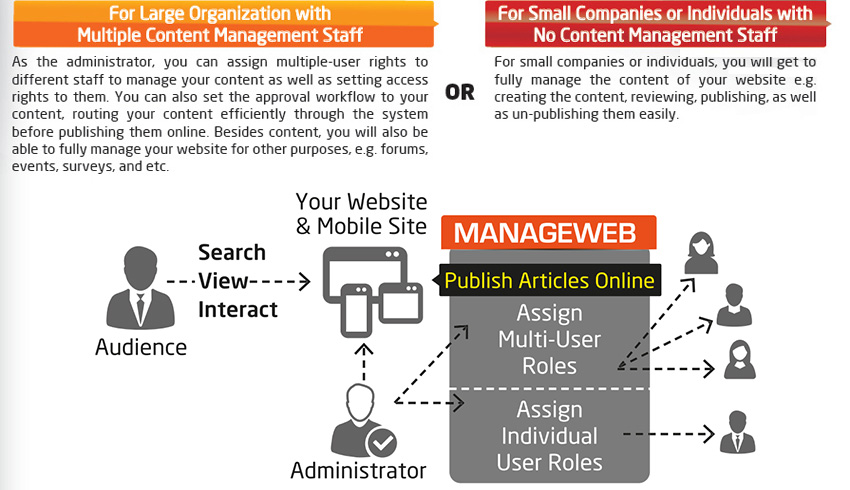 Use your own design

Whether if you have your own design team or outsourced externally, we have the capabilities to integrate your website flawlessly.

No designs restrictions

The possibility of your design is endless. Our CMS and professionals will not hinder you from expressing your ideas into reality.

Use your own database

Easily linked your existing database to our CMS instead of migrating to ours to ensure your critical data is securely protected.

Fully customizable

The CMS allows full customization not only in terms of designs, but also web modules which can be toggled according to your preference.

No Webmaster required

No longer do you need to hire or engage webmasters to maintain and update your website. You can now do it yourself.

Training & support provided

Training will be provided for you to understand the system as well as guides to managing and updating your website easily. 24/7 technical support is also provided.