e-Commerce Combo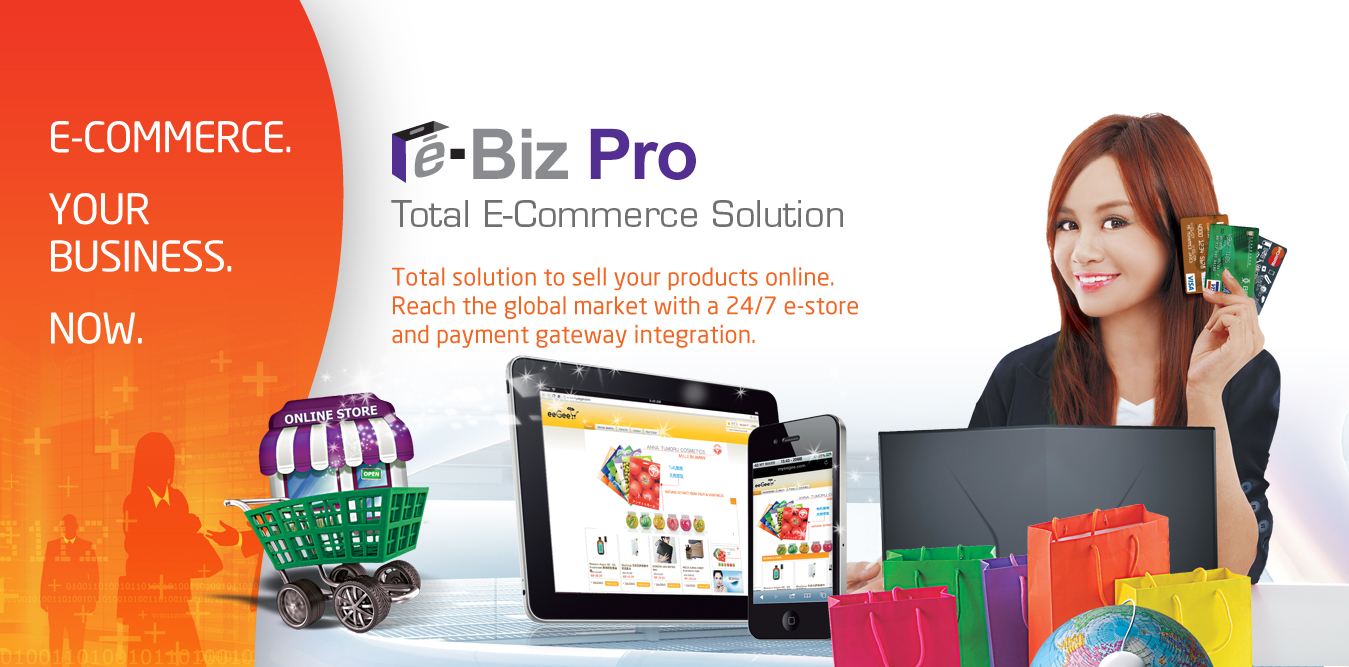 Our e-Commerce Combo is packed with powerful, yet easy-to-use tools to keep your business going. Start earning those much needed profits. ACT NOW and place your order by clicking on the "Send Enquiry" tab below.
Items
Actual Value

Great Deals
( for 3 Years! )

Professional Designed Website Template
PHP 40,000
Up to 20 pages
Local / International Domain Name
PHP 5,400
3 Years Included!
Website Hosting
PHP 43,500
100 Professional E-mail Accounts
FilterMAIL! for 100 accounts
PHP 180,000
100 Pages Website Builder System
PHP 30,000
100 Pages Mobile Site Builder System
PHP 30,000
E-Commerce System
PHP 120,000
QR Code Generator
PHP 7,500
List on Facebook
PHP 7,500
SMS Marketing Tool
PHP 7,840
1000 SMS Credits Included!
Product Training
PHP 5,000
1 Person
TOTAL VALUE
PHP 476,740

PHP 85,800

Renewal at only PHP 14,500 / year (for 4th year onwards).

Prices quoted are include of VAT



Overview

e-Commerce Combo is Emerge's all-in-one package web solution to sell your products online – to the internet. No matter what business you are running, e-Commerce Combo helps you reach more customers and bring your business to a wider and global market. You are practically open 24 hours a day, 7 days a week, 365 days a year – never stop selling! And that means more revenue for your business.

From your clients' point of view, an e-commerce solution offers lots of tangible advantages, i.e.
Reduce your client's sorting out time;
Let your client make better decision;
Resolve invoice and other discrepancies in lesser time; and
Increased opportunities for your clients in buying alternative products.
Imagine the strategic benefits that e-Commerce Combo can give to your company in terms of reducing delivery time and costs in document preparation; error detection and correction; reconciliation; mail preparation; telephone calling; data entry; overtime; and supervision expenses. Operation-wise, you will be able to reduce the time and personnel required to complete your business processes and reduce possible strain on your other resources.
Act NOW! Harness the power of our e-Commerce Combo and watch your sales grow to unparalleled heights.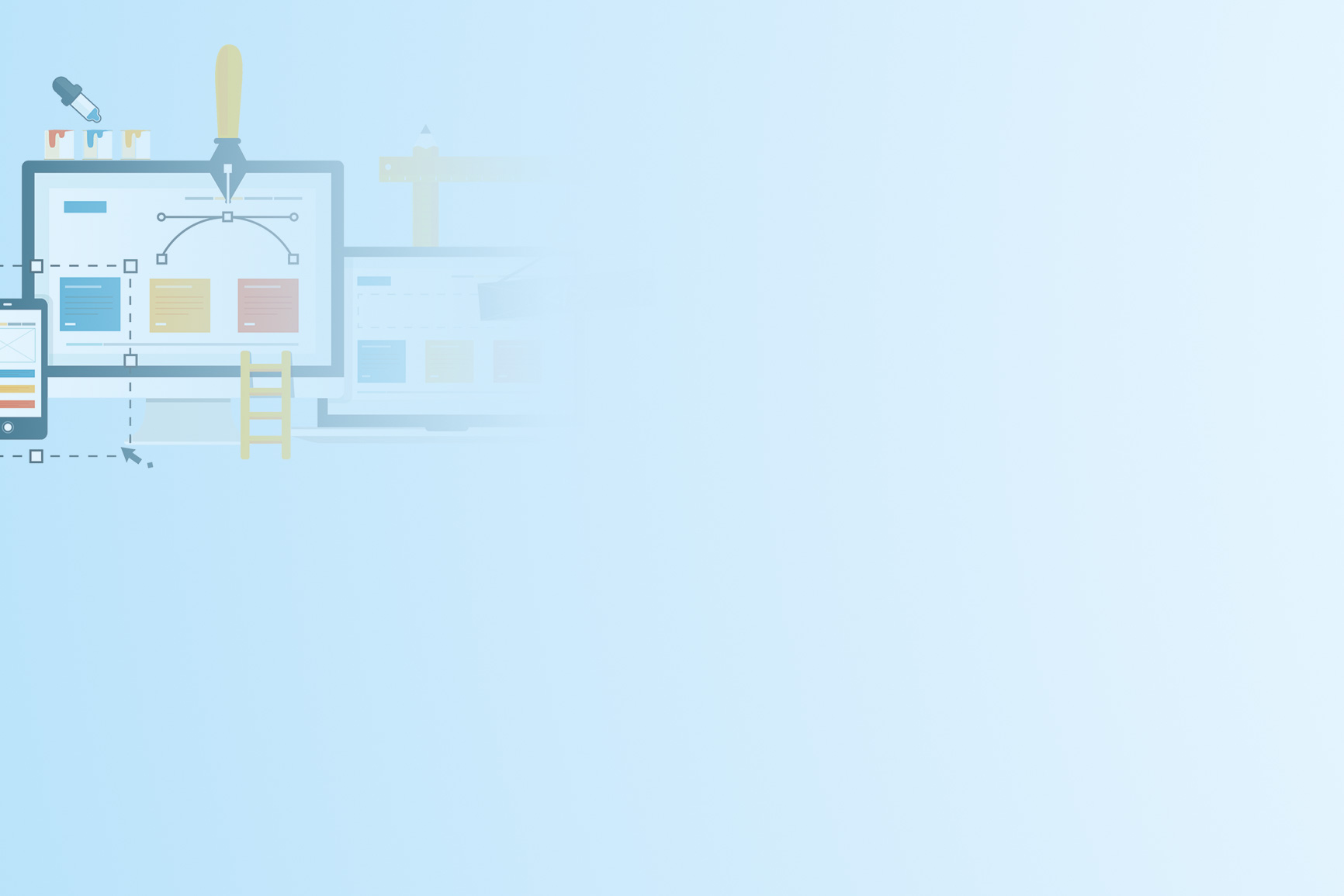 Website Design
Inclusive of pre-designed web designing service for up to 15 professional-looking pages for your business website.
Mobile Site Builder System
Provides you with the tool to build mobile friendly web pages for easy viewing in smartphones and tablets.
Professional Domain Name
Iclusive of 3 years subscription to an International or local domain name for a professional web address.
Website Builder System
Design and edit your website anytime with minimal technical knowledge using our powerful in-house content management system (E-Commerce Systems).
FilterMAIL! Anti-Spam Solution
Keeps your e-mail accounts secured with advance spam filtering system. Detects new pattern of spams to ensure minimal spam in your mailbox & improving productivity.
Business & Trade Portal
nclusive of membership to iBeli.com, a business and trade portal for showcasing your products and services globally.
Shipping & Delivery System
Helps you to calculate the delivery charges of items to customers's doorstep.
Shopping Cart
User-friendly shopping cart system allowing customers to accumulate and check items for purchase.
List on Facebook
Advertise your products and services on Facebook easily. Changes in your "Products & Services" webpage is reflected automatically at your Facebook site.
Mobile SMS Marketing
Reach your clients individually or in groups via SMS. Personalise your promotions, announcements, holiday greetings, etc. using this powerful tool.
E-Commerce & E-mail Hosting
140 GB of web space & professional e-mail facilities included for 3 years.
QR Code Generator
Generate and link QR Code (Quick Response) to "How-To" videos, products, discounts or even use it as an enquiry point
Membership Management System
Allows you to view, add, suspend members & more.
Payment Gateway
Allowing payments to be made online by accepting global currencies.
Training:
We provide training in order to let you have a better understanding of your website and the necessary skills to continue maintaining your own website.

Managing your website is as easy as 1-2-3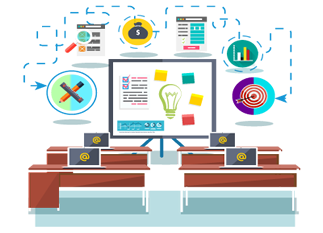 How many e-mail addresses can I create?

You can create up to 100 e-mail addresses. You will be provided with a web interface to allow you or your designated IT personnel to manage e-mail accounts including creation, deletion and account management.

How big is the web hosting space provided?

It's up to 40GB.

Are there any miscellaneous charges or hidden cost in this package?

No, when you sign up e-Commerce COMBO, you will have full access to all the product functionality for THREE Years.

I do not need e-mail accounts. Can I transfer the e-mail space to web hosting or vice versa?

No. The default web & e-mail plan given in this package is 140GB (100GB e-mail & 40GB web). If you need additional e-mail or web space, you can choose to upgrade to a higher package during sign up.

Can I transfer my existing domain which is hosted by another company?

Yes you can do so. Our consultant will advise you during sign up.

Does this package include domain name registration for?

This package includes international domain name (.com, .net, .org, .biz, .info) or local domain name (.com.my, .my, .com.ph, .co.th) for THREE years.

What is the platform used for the website hosting?

We use Windows server platform to suit our customers' need. With a powerful control panel, you will have the convenience of uploading files, storing databases and creating e-mail accounts.

What is iBeli?

iBeli.com is an online platform designed to help match buyers and sellers of small and mid-sized companies in both domestic and international markets. With iBeli.com you can promote you business around the world and find the right trading partners quickly and easily. Whether you are a buyer or a seller, iBeli.com help you find these partners and establish successful trading relationships through an online e-store.

What is MobileACE!

MobileACE! is suitable for companies or individuals who want to send out SMS messages to clients without the need to build their own application. Using our powerful in-house developed web based control panel, you can customize and send out personalized messages easily to your clients, be it for marketing purpose or for any announcement campaigns. As for setup, it is so simple that you can have things running within minutes.

Do you provide technical support?

Yes. We encourage our customers in need of assistance to send e-mail to us with questions or concerns about their website. Technical support is done 24 hours a day, 7 days a week 365 days a year, please feel free to contact us.